Hotel close to Modena city centre
A hotel with garden
just a few minutes from the city centre
RMH Modena Des Arts is in the Baggiovara district, surrounded by greenery, just 10 minutes from Modena city centre. The position offers numerous benefits: its own car park with over 200 spaces, close to the major roads, being totally surrounded by greenery, with a private garden of over 2,000mq.
Baggiovara Hospital is also just three minutes from the hotel, making it the ideal solution for medical and healthcare staff and for anyone wishing to develop a professional agreement.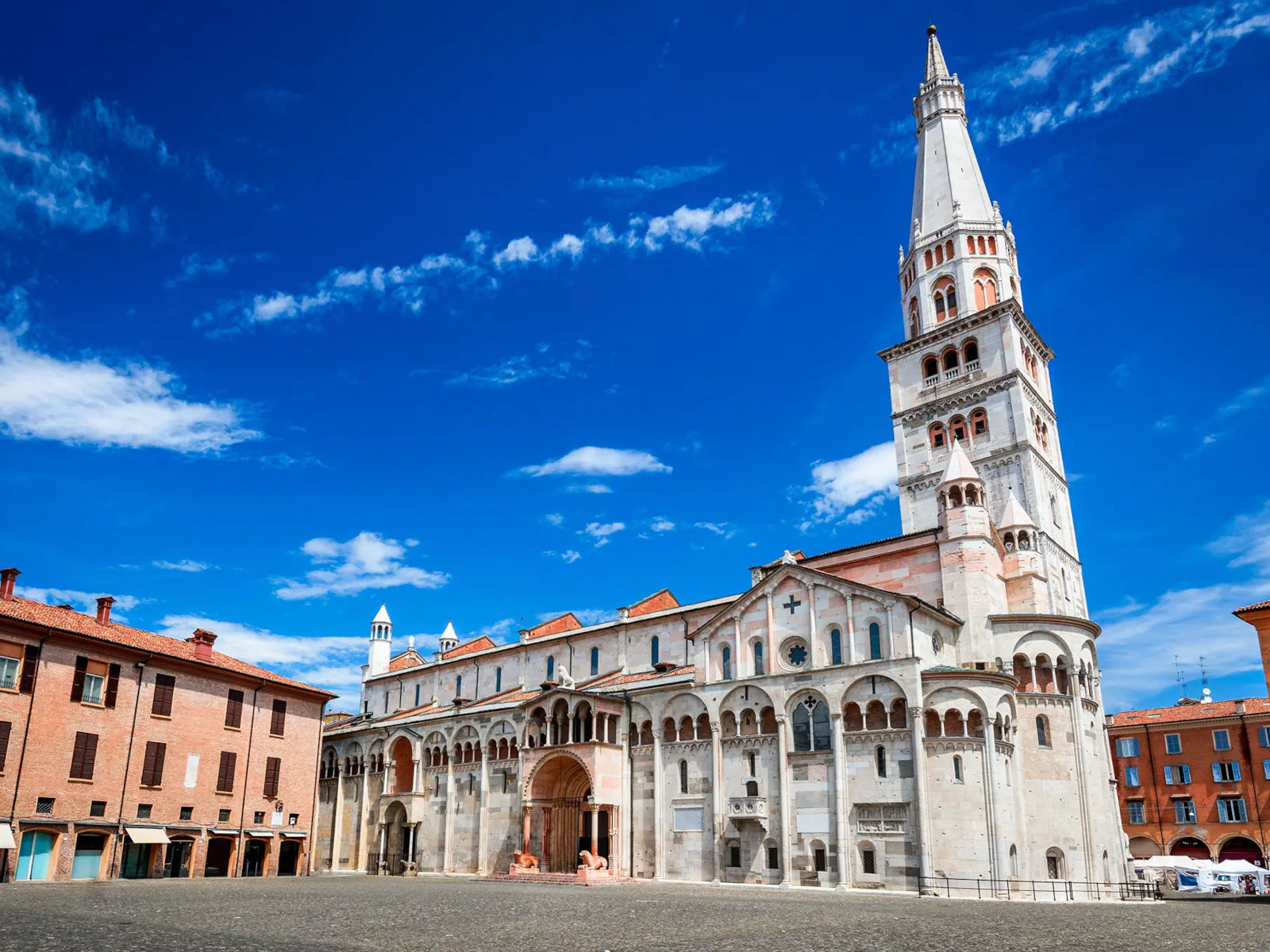 Modena city centre
The city of Modena was founded in 183 BC, as a Roman colony. From 1598 to 1859, it was the capital of the Duchy of Modena and Reggio and is also home to an ancient university. The Cathedral ,the Bell Tower and Piazza Grande (main square of the city) were added to the list of Italian world heritage sites by the UNESCO in 1997.
RMH Modena Des Arts is the ideal solution for a stress-free visit to the city, as it is close to the old part, has a convenient free car park and is surrounded by greenery.

Business Hotel near the center of Modena
Ideal for conferences and meetings in Modena
Being so close to the old part of the city makes RMH Modena Des Arts the perfect solution for staying in the city without being stressed by the traffic. Seven modern and modular conference rooms for organising events in Modena, easy to reach from the entire Emilia region and supported by a convenient car park.
JOIN THE EXCLUSIVE CLUB
Subscribe to the Newsletter to receive information, news and proposals reserved for you.
RMH Modena Des Arts, business e leisure hotel a Modena.