MODENA DES ARTS WHERE LEISURE AND BUSINESS MEET
At RMH Modena Des Arts, wellness is a holistic concept that embraces every area of the structure and ensures the best possible experience for our guests. Wellness is a good night's sleep, the ingredients and food served at table, but also the chance to continue working out or having treatments such as massages, a steam room, a Finnish sauna and an emotional shower.
To round things off, there is a large solarium in which to unwind, enjoying the natural breeze and the sunlight. For any special needs, there is a concierge service available to our guests at any time, for booking a massage or finding the best solution.

4-star hotel with gym in Modena
"A healthy mind in a healthy body" even when travelling
Fitness 4th floor is the gym of RMH Modena Des Arts. This large gym, which has state-of-the-art TechnoGym equipment, allows any type of fitness training, even when away from home. The large windows provide natural lighting throughout the day, but also a view over the garden and onto the Solarium. Whether it is cardio fitness, weights, exercise on machines or with barbells, a workout has never been so pleasant!!
On request, our concierge service can provide personal trainers and massage therapists to complete any workout routine.
Hotel with wellness area in Modena
A Wellness Centre
with Sauna and Steam Room
After a hard day's work or one spent seeing the sights of the province of Modena, RMH Modena Des Arts offers a well-earned rest in the wellness area, where you can enjoy the steam room, a Finnish sauna, an emotional shower and the relaxation area. This wellness program offers numerous benefits, including a steam room to help eliminate toxins, improve circulation and prevent water retention, but also to lower stress levels and get a good night's sleep. The Finnish sauna has similar effects, as it helps you to sit back and unwind. A one-hour break in our wellness centre will help you to loosen up after a busy day. Book a massage for an even more relaxing experience. Our staff will guide you in the choice of what is best for you.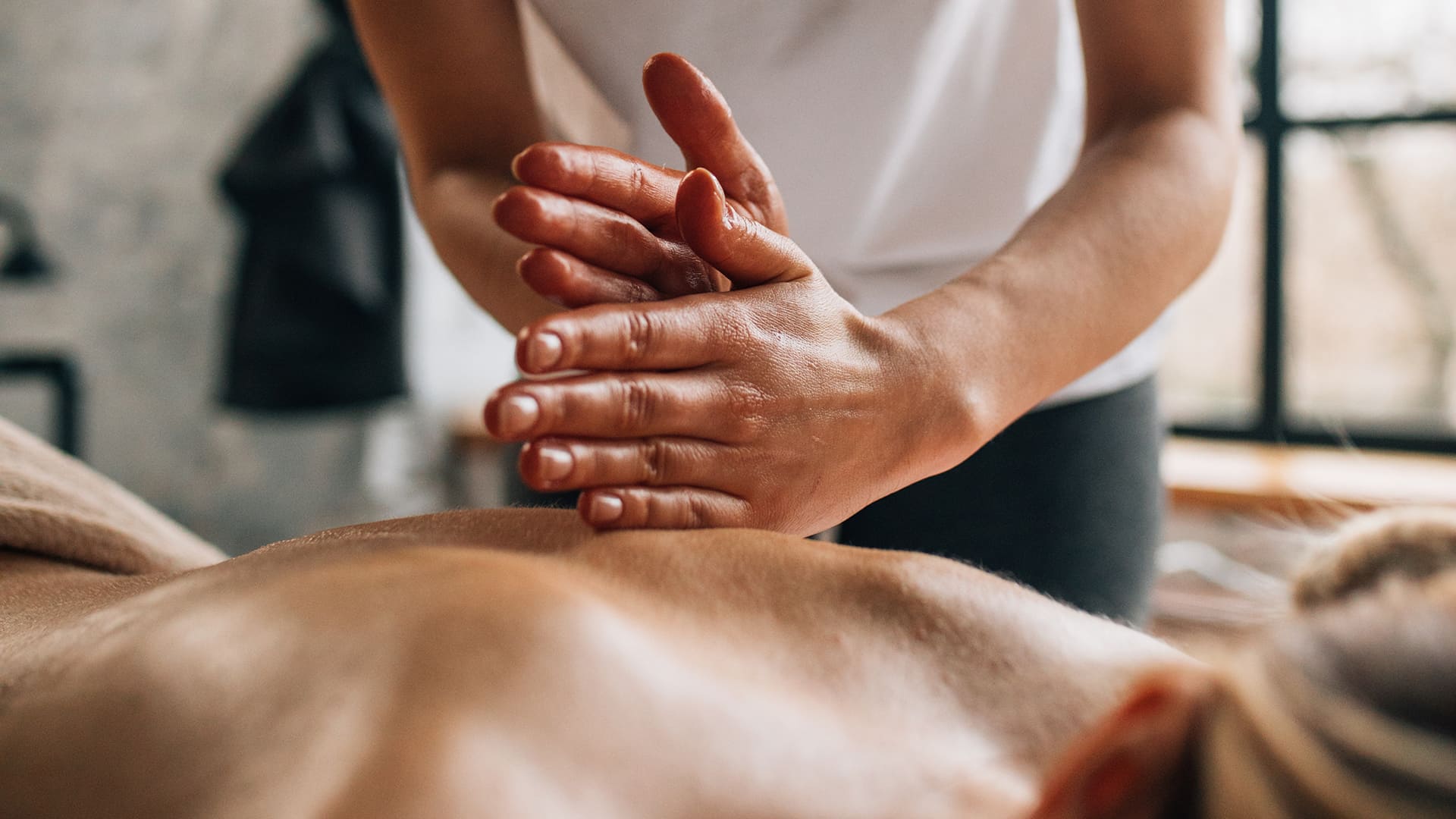 Professional massage therapists for personalised massages
Choose between a relaxing, toning, tension-relieving, lymphatic, aromatherapy and hot-stone massage, as our staff help you to decide which one suits you best and to discover the benefits of each.

Professional massage therapists for personalised massages
The Solarium at RMH Modena Des Arts is the place to try heliotherapy: just lie back on the chaise longue, close your eyes and enjoy the sunshine. A moment of true physical and mental well-being. In addition to assisting the production of vitamin D, the sun is a natural source of relaxation, as it boosts the production of serotonin, helps regulate our biological rhythms and relieve tense muscles, as well as assisting the night-time production of melatonin. As the sun goes down, the Solarium becomes a natural lounge area, in which to organise small events and aperitifs, including private events.
JOIN THE EXCLUSIVE CLUB
Subscribe to the Newsletter to receive information, news and proposals reserved for you.
RMH Modena Des Arts, business e leisure hotel a Modena.