The best restaurants in Modena for discovering the traditional cuisine of the Emilia region
A modern restaurant and a comfortable outdoor area surrounded by greenery, a bistro to enjoy the cuisine of Modena
Modena is a land of flavours and traditions, lying at the authentic heart of the Emilia region. Guests at RMH Modena Des Arts can start their journey of discovery of this harmony and fragrances and flavours right here and see how genuineness, respect for tradition and protection of quality ingredients form the basis for the culinary delights created by our chef, Gianluca. .

. Each choice is designed to safeguard tradition, to bring out the flavours of the ingredients and to tell the culinary story of this area. These include Balsamic Vinegar, Parmigiano cheese, ham, stuffed pig's trotter and cotechino sausage, pears, black cherries and red cherries, all accompanied by the authentic bouquet of a glass of good Lambrusco wine. These are the genuine products of the area. The restaurants of RMH Modena Des Arts protect this culinary tradition, right from breakfast, and can satisfy the most demanding and expert palates.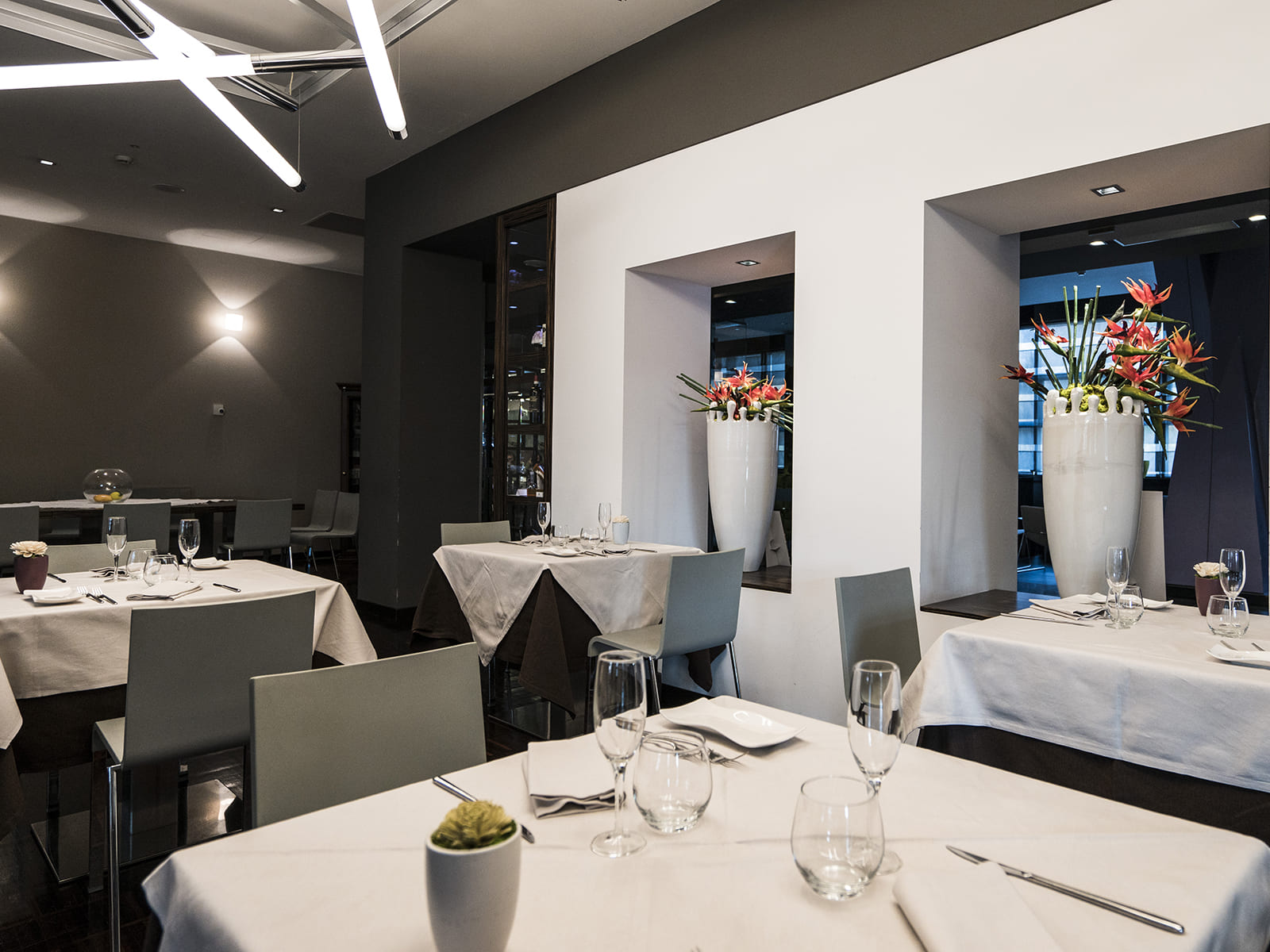 Restaurant with garden in Modena
THE FUORI MENU' RESTARAUNT, SERVING TRADITION AND INNOVATION
The cuisine of Emilia has always offered a historical insight into the region from which it takes its name. It is highly flavoursome and generously seasoned, encompassing the wealth of fragrances that the surrounding territory offers. Our chef employs his skills and respect for tradition to offers its delights to each of our guests. The Fuori Menù restaurant is the place to feel at home, where tradition can be enjoyed first-hand and with elegance. The restaurant is designed to satisfy your every desire, whether it is a romantic dinner for two, a business dinner, a family event, big or small, and makes every experience unforgettable. Different dishes to suit different palates, a cuisine that is straightforward yet sophisticated and a courteous and professional staff are ingredients that, when served in the right proportions, create a unique and high-quality dining experience. "Fuori menu" means off the menu, something unexpected, but in our case, it refers to the everyday inventiveness that certainly respects seasonality, but also offers a unique experience that will complete your stay, improve your meeting or ensure that your event is memorable.

Garden restaurant close to
Modena city centre
AN OUTDOOR RESTAURANT FOR DINING ON THE LAWN
The garden of the RMH Modena Des Arts hotel is its breathing space: a green lawn surrounded by trees close to Modena city centre. There are not only covered areas, but also spacious outdoor areas that can be used to extend seating up to 250 places.
This multifaceted location has a new outdoor area that is elegantly furnished, but also cheerful-looking parasols, and can be transformed to suit your needs and ideas, without every forgoing elegance and taste and the quality of the service..
Whether a working lunch or gala dinner, every event you plan has the perfect setting here in the garden of the Fuori Menù restaurant, the ideal place to enjoy a spring breeze, a hot summer evening or the lingering warmth of autumn days.

Italian cuisine
Regional cuisine
Vegan menu
Children's menu
Beware of intolerances

A bistro and bar for a quick lunch in Modena
A REFINED LOCATION
FOR WORKING BREACKFASTS AND LUNCHES
Des Arts Bistrot is the formula proposed by the Fuori Menù kitchens for quick and informal working breakfasts and lunches in a tasteful and elegant setting. A meticulous attention to detail guarantees a pleasant experience and a successful meeting every time. A place from which to draw inspiration, conclude a business deal or simply to sit and chat. Des Arts Bistrot is this and so much more. Care and professionalism are guaranteed in this corner of the hotel as well, in which to relax or look forward to a day full of surprises.

Cocktails and happy hour in Modena
CELEBRATE THE END DAY
WITH A TOAST
A chance to share a moment of your day with friends and colleagues, as a prelude to dinner. Modena Des Arts also offers a place where you can sit back and enjoy tasty snacks accompanied by your favourite cocktails, a place to meet with friends and colleagues at the end of the day and get the evening off to a good start. Spritz, Martini, Negroni and many other cocktails, accompanied by the unmissable tigelle bread rolls and fried dumplings, with a board of local cured meats and cheeses. Our snacks menu, as tasty and replete as tradition demands, is just one aspect of cocktail time at RMH Modena Des Arts.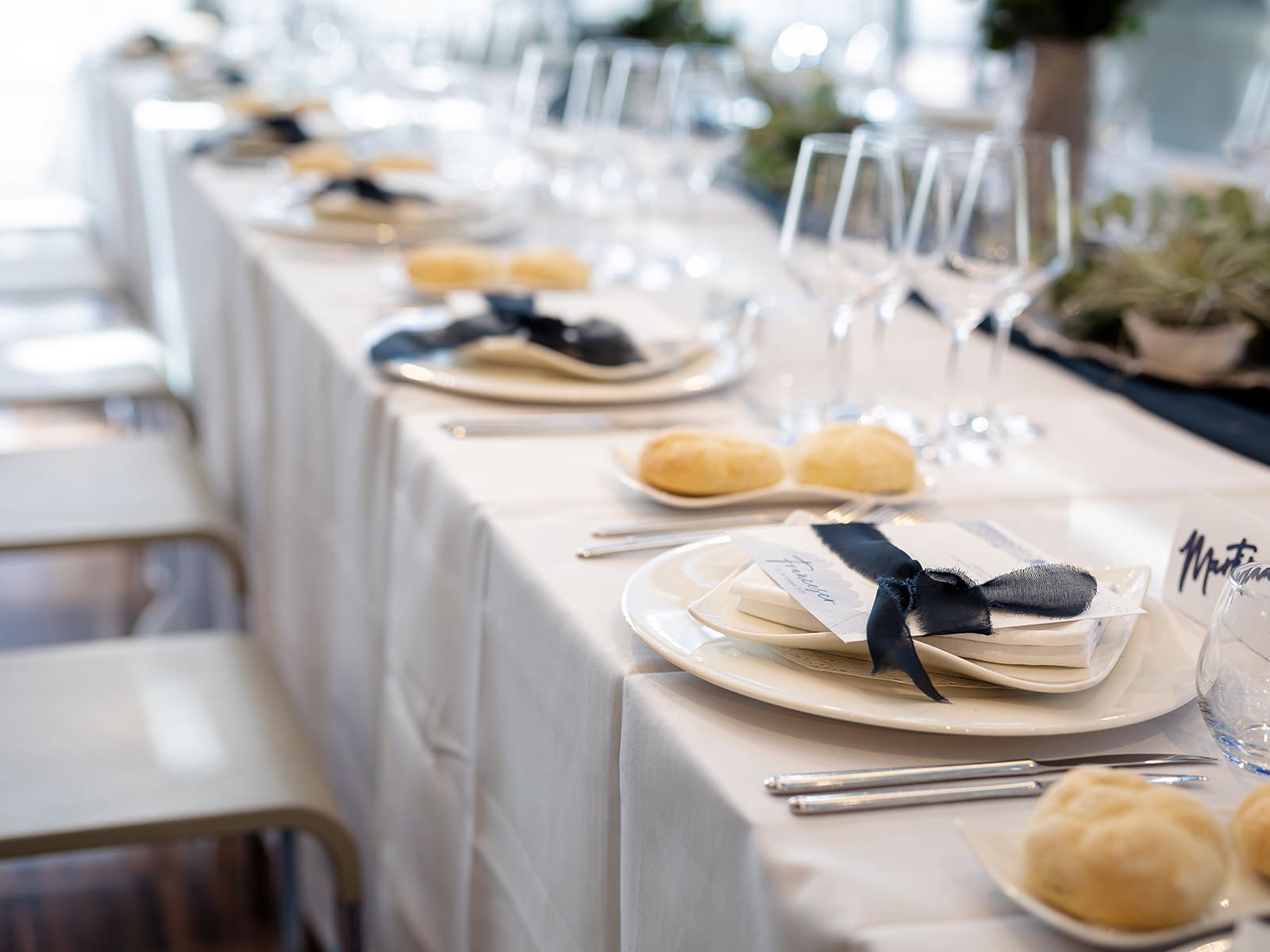 Location for events in Modena
CELEBRATE SPECIAL OCCASIONS AND ORGANISE EVENTS IN BEATIFUL SURRONDINGS!
The success of an event, whether it is a business occasion or a family celebration, depends on a number of factors: the beauty of the surroundings and the rooms, the quality of the food and the careful choice of wines, but, above all, the professionalism of the staff.
At RMH Modena Des Arts, we have extensive experience in managing several events at the same time, for over 500 people, all successful, as our customers will tell you..
Seven modular conference rooms, plus restaurants, outdoor solutions in the garden, covered in the case of bad weather, the celebrated cuisine of the Fuori Menù restaurant and experience in managing major business events.
Whether it is a working breakfast, a meeting or an informal encounter or a conference, RMH Modena Des Arts is the ideal solution for making it a guaranteed success.
The Des Arts is also the ideal choice for celebrating family events, such as wedding receptions, christenings, graduation parties or private parties. The experience in customising menus and managing the set-up will ensure that every event is unique.
JOIN THE EXCLUSIVE CLUB
Subscribe to the Newsletter to receive information, news and proposals reserved for you.
RMH Modena Des Arts, business e leisure hotel a Modena.