Cocktails in the garden or the bistro of RMH Modena Des Arts
The best choice to celebrate the start of the evening with wine, sparkling wine and cocktails
Celebrate the start of the evening, socialise and relax with a glass of fine wine, a flute of sparkling wine or a cocktail.
RMH Modena Des Arts offers one place and two different locations to enjoy a short break before dinner, for a cocktail hour interpreted according to the best Emilian tradition of hospitality.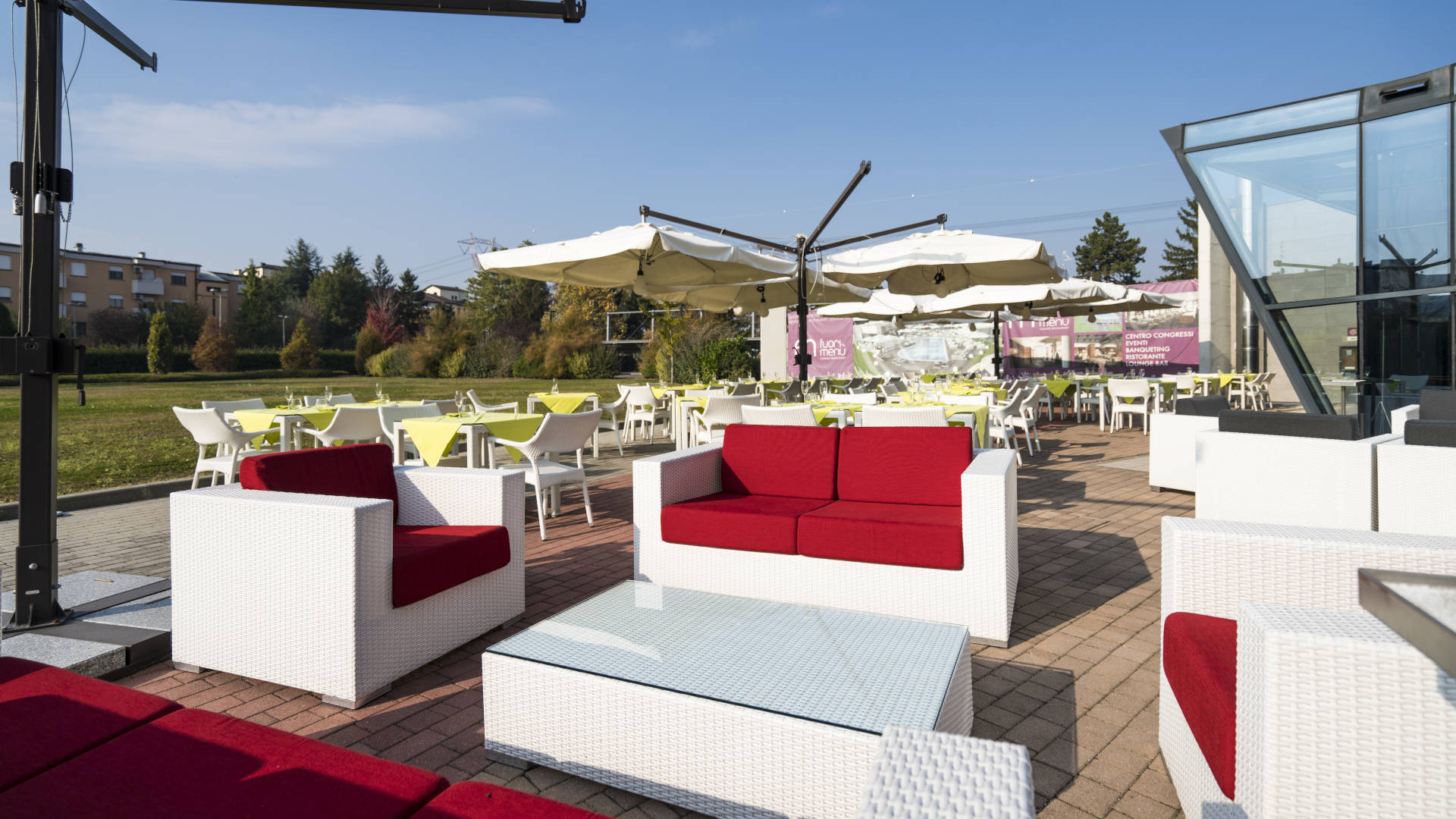 Cocktail hour in the garden
In the summertime, the Giardino outdoor area becomes a natural lounge, thanks to the comfy sofas and armchairs positioned in various areas, creating natural meeting places and precious corners for conversation and socialising. An outdoor lounge in which the evening can then continue with dinner, enjoying the menu of the Fuori Menù garden restaurant
The dusk at sunset, soft lights, with an excellent selection of wines and the famous board of Emilian cured meats and cheeses, accompanied with tigelle bread rolls and fried dumplings. Each ingredient contributes to creating the perfect moment.

Cocktail hour in the Bistrot Des Arts
The Bistrot Des Arts is the perfect location for cocktail hour in company, in an elegant setting during the winter months or on rainy days, getting your smile back in the company of friends and loved ones.
Ensure every moment is unforgettable, with a selection of quality wines, the excellent cocktails of the Bistrot barman and a range of finger food and snacks, all the while enjoying the company of your friends and loved ones. Each sip is a celebration of hospitality and being together, in the true tradition of Modena. Then round off a perfect and unforgettable evening by dining at the
Fuori Menù Restaurant
and enjoy traditional Emilian and Italian cuisine!.
JOIN THE EXCLUSIVE CLUB
Subscribe to the Newsletter to receive information, news and proposals reserved for you.
RMH Modena Des Arts, business e leisure hotel a Modena.